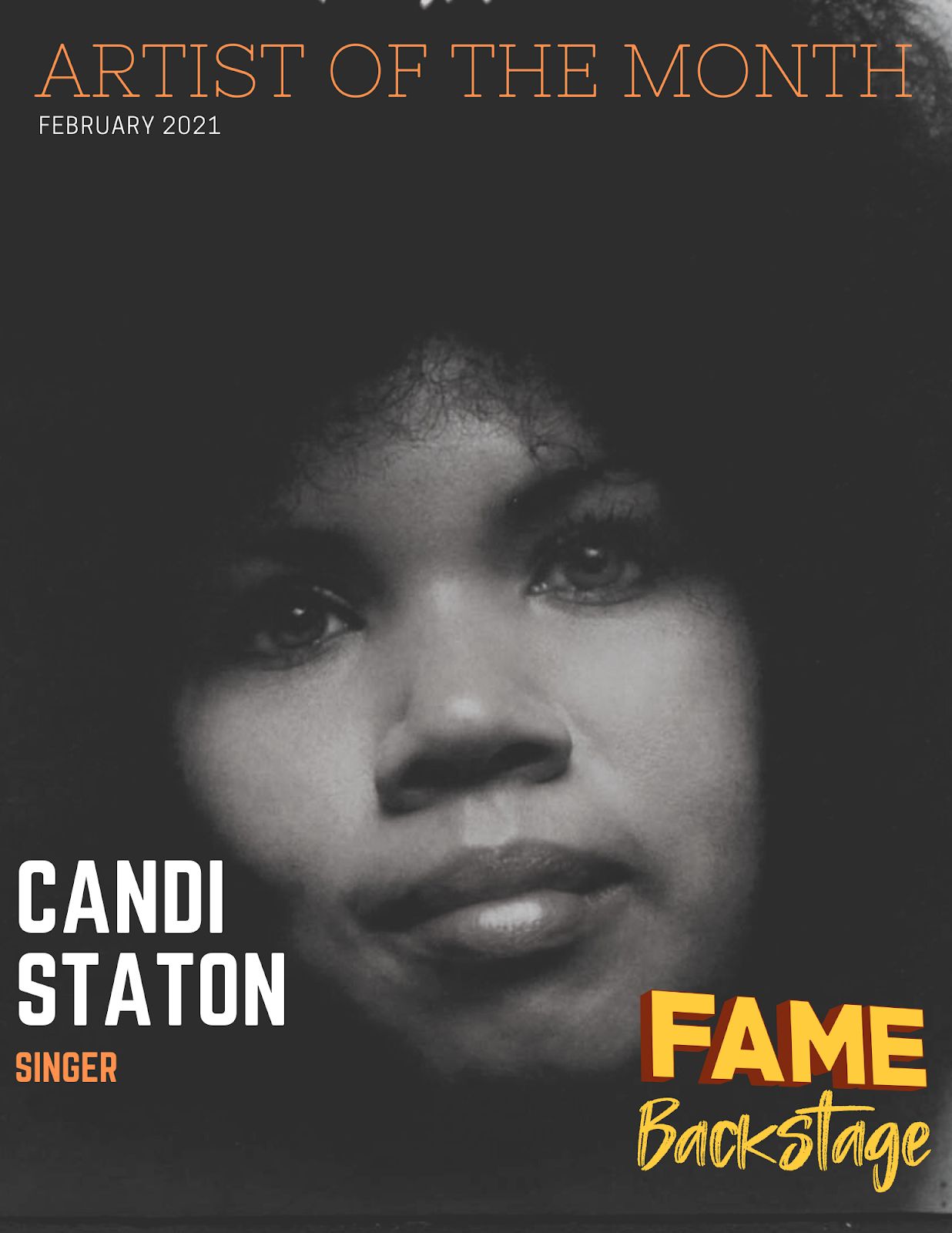 Between 1968 and 1974, Candi Staton released a trilogy of albums on FAME Records that rightfully places her in the pantheon of "greatest female vocalists of all time." "I'm Just a Prisoner," "Stand By Your Man," and "Candi Staton" are genre-defining classics that cemented Southern Soul as a musical artform.
Candi Stanton's first session at FAME Recording Studios took place on September 25, 1968, culminating in the single "I'd Rather Be An Old Man's Sweetheart" that reached #9 on the R&B charts. Candi is a beloved member of the FAME family, giving us a treasure trove of timeless R&B classics including the Grammy-nominated hits "Stand by Your Man" and "In the Ghetto." To hear a comprehensive overview of Staton's work at FAME, check out the Ace Records release "Evidence – The Complete Fame Records Masters" which contains every song she recorded for FAME between 1968 and 1974.
Throughout her career, Staton's singular vocal ability has tamed any musical genre she has lent her talents to, and following her fruitful time at FAME, Candi went on to record the massive Disco generation hits "Young Hearts Run Free" and "Disco Hit "Victim." Candi performed and recorded with a wide range of artists including Mac Davis, B.B. King, Al Green, Bobby Womack, Ashford and Simpson, Boz Scaggs, Little Richard, The Commodores, and Johnny Mathis.
In 2014, Candi was FINALLY inducted into the Alabama Music Hall of Fame in recognition of her nearly a half-century of contributions to Alabama's music legacy.
We are honored to have Candi Staton in our family, and we are forever grateful for the kindness she has shown FAME over the years. The sign above the entryway to FAME's studios reads "Through these doors walk the finest musicians, songwriters, artists and producers in the world." This month, FAME is proud to celebrate the legacy of an artist that ranks among the best of whom that sign describes, the First Lady of Southern Soul, Candi Staton.