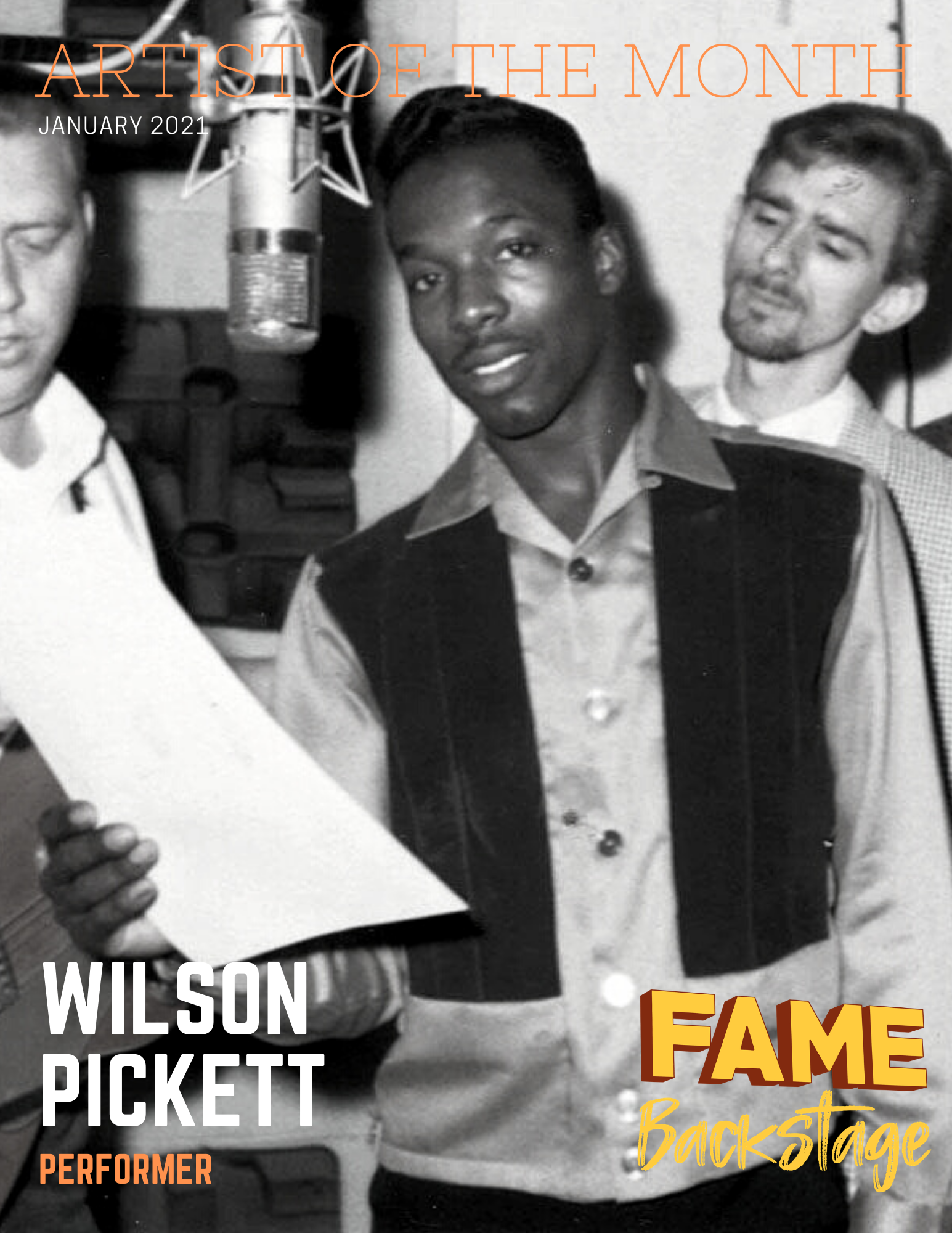 The word "pioneer" gets thrown around a lot these days to describe people that really aren't all that pioneering. However, when talking about soul legend Wilson Pickett, the word barely does him justice. Wilson Pickett was an electric performer who oozed raw soul and helped define the sound of Southern Soul with hits that include — but aren't limited to — "Mustang Sally," "Land of 1000 Dances," and "Funky Broadway."
Born in Prattville, Alabama, in 1941, the youngest of 11 children, Pickett became forever etched in the Muscle Shoals firmament when, in 1966, famed record executive Jerry Wexler brought Pickett to FAME Studios. Initially skeptical about returning to his home state, and recording with FAME's all-white Muscle Shoals Rhythm Section, Pickett fell into a remarkable creative groove, recording an embarrassingly rich collection of timeless hits during his stint at FAME, such as the aforementioned "Land of A Thousand Dances" and "Mustang Sally."
Always the innovator, Pickett also recorded what many believe to be the first "Southern Rock" record when he used Duane Allman as a session guitarist on his hit cover of the Beatles' "Hey Jude" which appeared on the LP of the same name and also included a cover of Steppenwolf's "Born to Be Wild" and "Sit Down and Talk This Over," co-written by Pickett and Bobby Womack.
Although Pickett recorded sporadically after the 1970s and produced fewer hit records, his live performances remained legendary. Wilson Pickett was inducted into the Rock & Roll Hall of Fame in 1991. In 2003, Pickett was featured in the documentary Only The Strong Survive, and continued to perform while battling numerous health issues, before succumbing to a heart attack in Ashburn, Virginia, on January 19, 2006.
The walls of FAME still echo with the sound of Wilson Pickett's genius. His legacy and the songs he left us will forever be remembered and continue to give back well into the future. We feel blessed to have known Wilson Pickett and to have played a small part in helping deliver his vision and feel forever indebted for what he gave to Muscle Shoals.