Our History
Any discussion about American music that doesn't include Muscle Shoals, Alabama isn't really a discussion at all. Heart-pounding. Soul-shaking. Iconic. Many words have been used to describe the Muscle Shoals sound. It's the sound that implored a generation of musicians to travel to the southern banks of the Tennessee river, searching for a bit of that Muscle Shoals magic. Fame Recording Studios is where it all Started and where that sound lives on today.
Originally housed above City drugstore in Florence, Alabama, Florence Alabama Music Enterprises was founded in 1959 by Rick Hall, Billy Sherrill and Tom Stafford.
In 1960, Hall took over sole ownership and shortened the name to the acronym FAME and temporarily moved to Wilson Dam Highway in Muscle Shoals.  This is where Muscle Shoals would have its first international success. With Arthur Alexander's "You Better Move On". Hall took that money, along with a borrowed $10,000, built and moved the studio to its current location at 603 East Avalon Avenue, Muscle Shoals. Beginning with the legendary session that produced Jimmy Hughes' "Steal Away", FAME has been producing chart-topping hits ever since. 
The famous sign above the entryway into FAME's studios reads: "Through these doors walk the finest Musicians, Songwriters, Artists, and Producers in the World". This is as true today as it was in 1961. Since it first opened its doors, FAME has welcomed a literal who's who of music royalty from Etta James, Wilson Pickett, and Aretha Franklin to Alicia Keys, Demi Lovato, and Jason Isbell. They have all come searching for the beautiful, soulful, sonic footprint that defines FAME Recording Studios.
FAME Recording Studios' lush acoustics and unique musical legacy have made it one of the most sought after recording studios in the world. It's the room where Aretha Franklin found her sound. It's the room where Wilson Pickett whaled on "Mustang Sally". It's where Clarence Carter has recorded for five decades. It's the room that continually produces chart-topping, generation-defining music year after year after year, including the 2019 #1 Americana album Muscle Shoals – Small Town Big Sound which included #1 Americana single, Grace Potter's "I'd Rather Go Blind"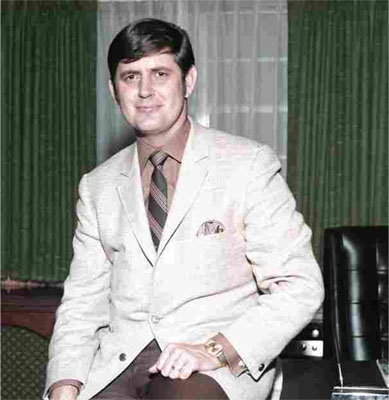 FAME Publishing was founded in 1959 by Rick Hall, Billy Sherrill and Tom Stafford.
FAME writers Billy Sherrill, Dan Penn and Rick Hall have cuts on Roy Orbison, Brenda Lee and Tommy Roe.
Rick Hall took over as sole owner of FAME.
Late 1961 Rick Hall produced Muscle Shoals' first hit record on Arthur Alexander. The song, "You Better Move On", was later covered by the Rolling Stones.
FAME's first house rhythm section included Norbert Putnam, David Briggs, Peanut Montgomery and Jerry Carrigan.
FAME moves its studios and offices to the current location on Avalon Avenue in Muscle Shoals.
Jimmy Hughes has a huge hit with "Steal Away" on FAME Records, the first record done at the new location. Hughes went on to have seven hit records most of which were for FAME Records.
The Tams record their huge hit "What Kind Of Fool Do You Think I Am".
Buddy Killen brings Joe Tex to FAME to record the gold record "Hold On To What You've Got".
Rick Hall produces Etta James' Tell Mama album. This was James' biggest hit. This album has been praised as one of the greatest albums of the Rock and Roll era. "Tell Mama" was written by Clarence Carter and published by FAME.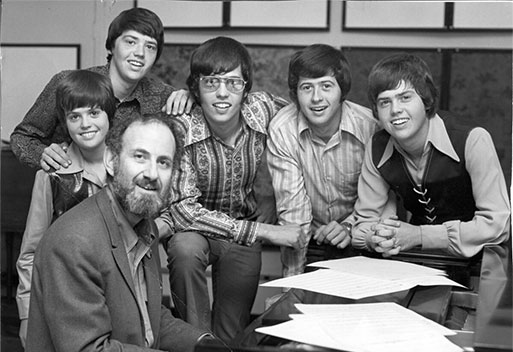 FAME helps place the Muscle Shoals classic "When A Man Loves A Woman". FAME Records Clarence Carter has his very first hit with "Slip Away". Clarence went on to record three gold records, "Patches" , "Too Weak to Fight" and "Slip Away" among many other hits at FAME. Clarence's recent recording marks the fifth consecutive decade that he has cut at FAME. Clarence was also a writer for FAME Publishing. In 1972 Clarence's record "Patches" was nominated for a Grammy.
Wilson Pickett comes to FAME to fire off a string of classic recordings. "Mustang Sally", "Funky Broadway", "Land of 1000 Dances" and "Hey Jude" featuring Duane Allman are only some of the songs that came from these sessions.
Jerry Wexler brings his newly signed artist Aretha Franklin to FAME. Franklin had been signed to Columbia for four years with no success. Her first cut at FAME was the million selling double sided smash, "I Never Loved A Man" and "Do Right Woman". This album won a Grammy for Album of the Year. FAME also published "Do Right Woman".
Otis Redding brings Arthur Conley to FAME to record the soul classic "Sweet Soul Music". On a later visit to FAME Otis cut one of his last records, "You Left The Water Running" which was also published by FAME.
The second house rhythm section, later memorialized as the "Swampers" in Lynyrd Skynrd's "Sweet Home Alabama", left in 1969 to form their own studio, Muscle Shoals Sound.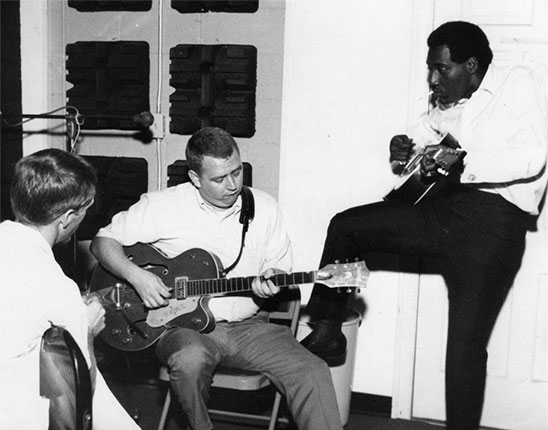 FAME Records inks a joint venture with Capitol Records for Capitol to distribute FAME Records. FAME's artist roster included: Clarence Carter, Candi Staton, Dan Penn, Arthur Conley and Willie Hightower. In 1970 Mike Curb brought a new young group, the Osmonds, to FAME. The Osmonds sold eleven million records in 1971. They had a string of smashes with "One Bad Apple", "Yo-Yo", and "Down By The Lazy River". Donny released several FAME recorded solo albums which were all million sellers, including the hits "Go Away Little Girl" and the Rick Hall/Billy Sherrill song "Sweet and Innocent". In 1974 Marie Osmond came to town to do her This is the Way That I Feel album. The Osmond Brothers returned to FAME in the 80's to do their first country record, and had two hits off of the Electra album. Marie also returned to do some work in the 90's. In 2001 Marie's son Steven Craig came to Muscle Shoals for a little magic on his upcoming Def Jam release.
1970 Rick Hall was nominated for a Grammy in the "Producer of the Year" category.
In 1971 Mac Davis started recording a string of twelve albums of FAME. Mac had four Gold and platinum records produced by Rick Hall. Hits that came from Mac were: "Baby Don't Get Hooked On Me", "Stop and Smell The Roses", "Friend Woman Lover Wife", "Texas In My Rearview Mirror" and "Hooked on Music".
Billboard Magazine names Rick Hall the World's Producer of the Year for 1971.
FAME Records Capitol distribution deal ends with FAME placing 29 records in the R&B Top 40 and nine in the Pop Top 40.
FAME Records inks distribution deal with United Artists.
Legendary singer/songwriter, Paul Anka signs with FAME Records. Anka records the smashes "One Man Woman", "One Hell of A Woman", "I Don't Like To Sleep Alone" and "You're Having My Baby". Each were million sellers with the latter selling five million.
FAME reinvests in its publishing operations signing several new young writers including Walt Aldridge, Tommy Brasfield, Steven Dale Jones and Robert Byrne.
Grammy winner Terri Gibbs comes to record at FAME.
Walt Aldridge and Tommy Brasfield's "There's No Getting Over Me" is recorded by Ronnie Milsap. The song is #1 on both the pop and country charts for several weeks and wins ASCAP's Song of the Year, the first for FAME Publishing.
Aldridge and Brasfield, along with Robert Byrne, continue to burn up the country charts with hits on acts such as Earl Thomas Conley, T. Graham Brown, Ricky Van Shelton, Ronnie Milsap and Alabama. These hits included "Holding Her and Loving You", "That Was A Close One", "How Do I Turn You On", "I Can't Win for Losing You", "Simple Man" and "Once in A Blue Moon".     Rick Hall produces the Houston to Denver CD for Larry Gatlin and the Gatlin Brothers. The CD was widely acclaimed as the group's best in years and yielded three top 10 singles.
RCA's Jerry Reed comes to FAME after over five years without a chart record. Reed records his next four albums at FAME. These sessions included the #1 records, "She Got The Goldmine I Got The Shaft", penned by Tim Dubois, and "The Bird". Once again an artist's career is turned around at FAME. Drums on these sessions were played by a new guy from Shreveport, Louisiana named James Stroud.
Walt Aldridge pens "My Love is Chemical" sung by Lou Reed for the Mikhail Baryshnikov & Gregory Hines movie White Nights.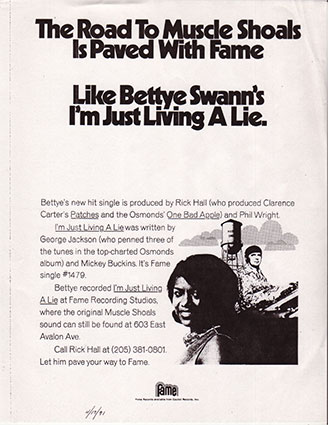 The Beatles Live at the BBC is released containing the FAME Publishing tune, "A Shot of Rhythm and Blues".
In 1987 Rick Hall signs a band playing at a local club down the street from FAME. The group later became known as Shenandoah. After co-producing five sides with Robert Byrne, they took the group to Sony Records who immediately signed the act and FAME Productions to a deal. Walt Aldridge and Gary Baker's group, the Shooters, were also signed under this production deal. Shenandoah did four albums for Sony and had seven #1 records in a row before leaving Sony and FAME Productions. In 1988 the group won TNN Music City News award for Best Group.
FAME sells its publishing catalog to EMI in 1989.
Another company is formed with Rick Hall and his three sons, Mark, Rodney and Rick Jr. Rick Hall Sr. turns over day to day operations of the company. Publishing hits continue to flow throughout the 90's from FAME's songwriters. Gary Baker, Mark Narmore, Brad Crisler, Bruce Miller, Mark Hall, Tony Colton along with Walt Aldridge all pen several hits for FAME.
In 1994 John Michael Montgomery cuts the FAME Publishing classic, "I Swear". The song goes to #1 for four weeks. Atlantic pop artist All-4-One covered the country smash and their version was at #1 for a Billboard Magazine record 17 weeks. "I Swear" was #1 in every country in the world. The song went on to win every award imaginable including ASCAP country and pop "Song of the Year", Grammy for Country "Song of the Year" and ACM Country "Song of the Year". FAME also won American Songwriter Magazine "Publisher of the Year". The song was involved in over 20 million record sales.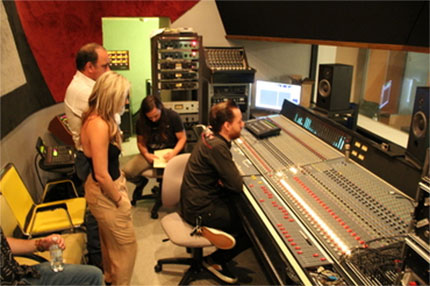 FAME Publishing has hits with John Michael Montgomery, Pam Tillis, Blackhawk, Tim McGraw, Reba McEntire, All-4-One and Shenandoah.
In 1996 Mark Hall Co-wrote "I Like It I Love It" which went on to be #1 on the country charts for 4 weeks. This song also was nominated for numerous country awards and won the American Songwriter Magazine Song Of The Year.
1997 Sons of the Desert have a top 10 record with Brad Crisler's "Whatever Comes First".
1997 Tony Colton pens LeAnn Rimes' smash "Commitment".
In 1999 FAME Publishing sells partial catalog to Music and Media.
Rodney and Mark Hall buy the remaining shares of stock from Rick Hall, as he decides to conserve his time for his production efforts.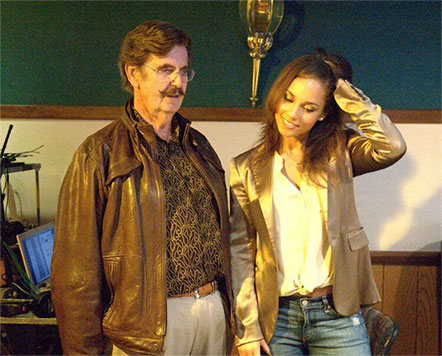 Dixie Chicks Bruce Miller's "Once You've Loved Somebody" for the Wide Open Spaces CD which has sold eleven million records to date.
In 2000 Tim McGraw cuts and releases FAME's "Some Things Never Change", co-written by FAME writer Brad Crisler. The publishing company replenishes its writing staff with new young writers James LeBlanc and Victoria Banks, with veteran Russell Smith to anchor the group. Rick Hall produces part of the Alabama When It All Goes South CD at FAME in 2000.
Since 2000 FAME Publishing has had cuts on the Dixie Chicks, George Strait, Joe Diffie, Martina McBride, Travis Tritt, Sara Evans, Cyndi Thomson, Aaron Tippin, Billy Ray Cyrus, Alabama, John Michael Montgomery, Chris Ledoux, Perfect Stranger, 3 of Hearts, Chad Brock, Rebecca Lynn Howard, Michael Peterson, Kristin Garner, T. Graham Brown, Wild Horses and Kenny Chesney.
Victoria Banks has the to 10 single on Sara Evans, "Saints and Angels".
James LeBlanc has the Travis Tritt single, "Modern Day Bonnie & Clyde".
2000 Jason Isbell signs with FAME Publishing.
Jason Isbell joins the Drive By Truckers
In 2001 FAME Publishing established a subsidiary label, Muscle Shoals Records, immediately signing Amazing Rhythm Aces front man Russell Smith and Muscle Shoals super group The Decoys as their first acts.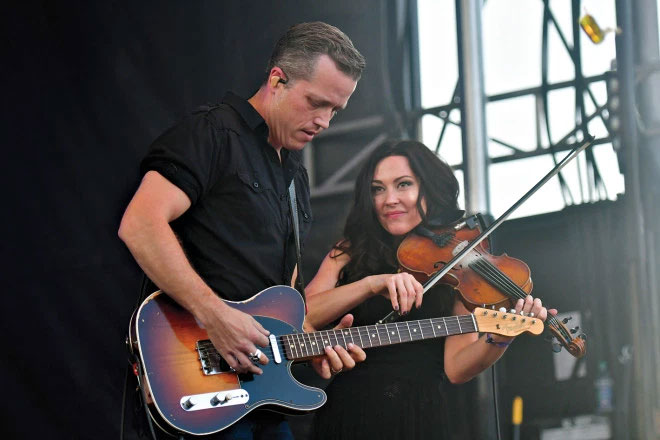 Drive by Truckers record the "Dirty South" album at FAME Studio B
James LeBlanc lands two cuts on Rascal Flatts #1 "Feels Like Today" album
2007 Jason Isbell records debut album "Sirens of the Ditch" recorded at FAME Studio B.  The entire album is published by FAME.
Bettye Lavette records her Grammy nomitated album "Scene of the Crime" at FAME.. Studio A
Heartland records the song of the year "I Loved her First" in FAME Studio B.. with longtime colleague Walt Aldridge handling the production duties.
Rock and Roll Hall of Fame inductee Spooner Oldham begins his solo project at FAME.
James LeBlanc and John Paul White pen the Jason Aldean smash "Relentless"
James LeBlanc, Matt Warren and Gary Allan write the Gary Allan top 10 record "Learning How to Bend"
Band of Horses record a portion of their massive hit album "infinite Arms in FAME's studio A
Jamey Johnson records his great version of "Two out of Three Ain't Bad" at fame.
2009 Dylan LeBlanc signs with FAME Publishing and records his debut album "Pauper's Field" recorded in FAME Studio B.  The entire album is published by FAME
2009 Jason Isbell and the 400 Unit record their self titled album.  The entire album is published by FAME
2010 Jason Isbell and the 400 unit records "Here We Rest" album.  The entire album is published by FAME
Jason Isbell and the 400 Unit Live from Alabama is released.  The entire album is published by FAME.
2012  Eli "Paperboy" Reed records "Steal Away" for the then unamed album that will become "Muscle Shoals Small Town, Big Sound" album.  He also records "Shock to the System"
2013 Phish Records part of "Fuego" album at FAME, produced by Bob Ezrin.
2013 Jason Isbell releases "Southeastern".  The entire album is published by FAME.
Jan 23-24 Anderson East records "The Muscle Shoals Sessions – Live from FAME" EP
2015 Cyril Neville and the Royal Southern Brotherhood record "Don't Look Back" album at FAME
March 2016 Gregg Allman records his final farewell album "Southern Blood" at FAME.  RIP Gregg Allman!
Eric Essix records his album, "This Train" at FAME
December 2016 Chris Gelbuda records his debut album
2016 Kirby Brown records "Uncommon Prayer" album at FAME
December 2016 Scott Sharrard, Gregg Allman's bandleader records his album "Saving Grace" at FAME.
2017 Blind Boys of Alabama record their "Almost Home" album at FAME.
2017 Paul Thorn records part of his "Don't Let the Devil Ride" with guests the Blind Boys of Alabama
2017 Third Day records their farewell album "Revival" at FAME with Monroe Jones producing.
March 8, 2017 Vince Gill records "True Love" for the Muscle Shoals Small Town Big Sound" album.
March 14, 2017 Michael McDonald records "Cry Like a Rainy Day" for the Muscle Shoals Small Town Big Sound" album.
Feb 27, 2017 Tom Johnston and Delbert McClinton record "Giving it up for your love"
Peter Levin records is debut album at FAME.
May 2017 Alan Jackson records "Wild Horses" for the Muscle Shoals Small Town Big Sound" album.
March 15, 2017 Keb' Mo' records "The Road of Love forthe Muscle Shoals Small Town Big Sound" album.
March 16, 2017  Alison Krauss records "Come and Go Blues" forthe Muscle Shoals Small Town Big Sound" album.
June 22, 2017 tracks for Aloe Blacc's "I'll Take you There" is recorded for the "Muscle Shoals Small Town Big Sound" album.
August 23, 2017 Mike Farris and the Blind Boys of Alabama record "Respect Yourself" for the "Muscle Shoals Small Town Big Sound" album.
2017 Paul Cauthen records "My Gospel" at FAME
2017 the Texas Gentlemen record "Texas Jelly"
November 29, 2017 Chord Overstreet records "We've got Tonight" for the "Muscle Shoals Small Town Big Sound" album.
January 2, 2018 Bishopp Gunn records "Alabama" single for the  "Natchez" album at FAME.
February 13, 2018 Robben Ford records
March 11, 2018 Brent Smith from Shinedown recorded "Mustang Sally" for the "Muscle Shoals Small Town Big Sound" album.
March 6, 2018 track for Grace Potter's "I'd Rather Go Blind" is recorded.
March 27, 2018 Demi Lovato records an Aretha classic at FAME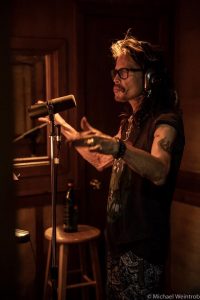 April 24-27 2018 Steven Tyler records "Brown Sugar" for the Muscle Shoals Small Town Big Sound" album.
October 1-5, 2018 – Betty Fox Band
October 15-20, 2018 – Stephen Knight
November 2018 Foy Vance records at FAME
2018 Murray Cook – the red wiggle from the Wiggles.
November 6, 2018 – Muscle Shoals Small Town Big Sound album goes to #1 for the first of 5 weeks on the Americana album charts.
November 6, 2018 – Grace Potter's "I'd Rather Go Blind" hits #1 on the Americana singles chart for first of two weeks at the top spot
November 26-30, 2018 – Cody Brooks
January 25, 2019 – Muscle Shoals Small Town Big Sound Vinyl released
Feb 4-8, 2019 – Bishop Gunn starts recording new album.
February 15, 2019 – SSL 5056E delivered to newly remodeled FAME Studio B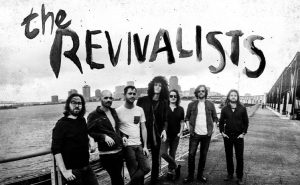 February 19-23 & May 1-3, 2019 – Foy Vance comes into work on his upcoming album "Foy Vance From Muscle Shoals"
May 7-9, 2019 – The Revivalists records and videos upcoming release including "Oh No"
May 21-22 & August 21-23, 2019 – Maggie Rose album
June 1-10, 2019 – Savants of Soul record upcoming release
August 22, 2019 – Blind Boys of Alabama record background vocals on War and Treaty project
August 23, 2019 –
August 25, 2019 – Margo Price works on upcoming project
August 26-Sept 4, 2019