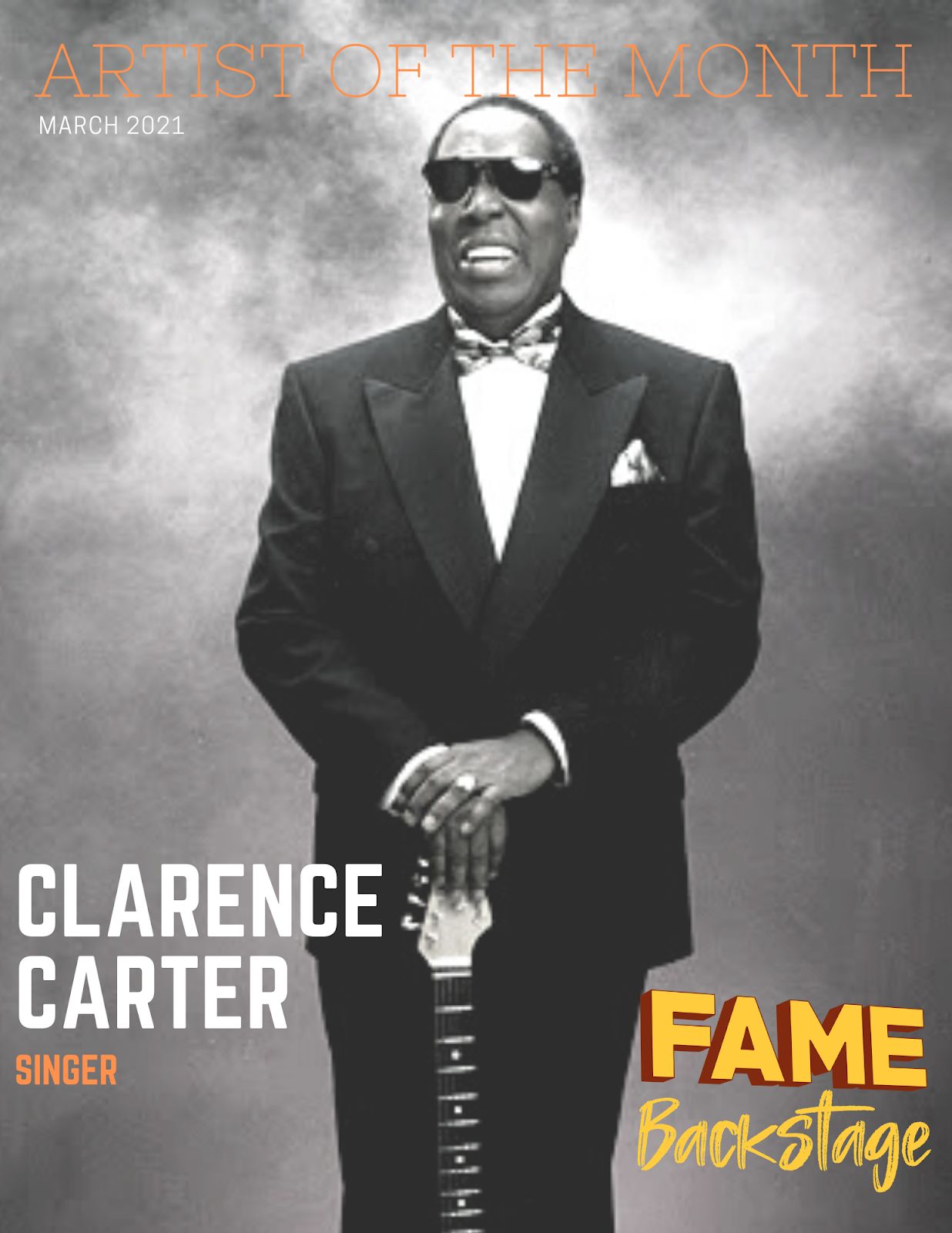 Clarence Carter's time at Fame produced some of the most soulful grooves in the history of recorded music. "Patches," "Slip Away", and "Too Weak to Fight" alone would be enough to be placed in the conversation when talking about the great soul artists of all-time — and that's before mentioning hits like "Backdoor Santa" (with its distinctive horn break, later sampled by Run DMC on their "Christmas in Hollis), "Snatching It Back" and "Making Love (At The Dark End Of The Street)."
Blind at birth, Clarence Carter was born in Montgomery, Ala., in 1936. His grandmother gave him his first guitar at the age of nine. Carter graduated with a bachelor of science degree in music at Alabama State University, where he teamed with another blind student Calvin Scott, recording under the name Clarence & Calvin — later changing to the CC Boys — and serving as back-up musicians for touring acts, such as Otis Redding and John Lee Hooker.
In 1965, Carter and Scott, looking for that elusive hit record, wandered into FAME Recording Studios to record the songs "Step by Step" and "Rooster Knees and Rice".  FAME owner Rick Hall immediately recognized their distinctive sound and talent. Later, the CC Boys recorded singles at FAME which found their way to famed producer Jerry Wexler of Atlantic Records. The Carter/Scott partnership was not long-lived and Carter embarked on a solo career in 1966, signing with the FAME label and co-writing and releasing the hit single "Tell Daddy" which hit #35 on the Billboard Charts in January, 1967. The reworked song would later be a monster hit for Etta James as "Tell Mama," also recorded at FAME.
Carter released the "This Is Clarence Carter" album, in 1968, which earned him his first gold record with the million-selling hit "Slip Away," which featured Spooner Oldham on keyboards. The following year, he continued his run of success with his second gold record, "Too Weak to Fight," from the album "The Dynamic Clarence Carter," which also featured guitar work by a yet-unknown guitarist by the name of Duane Allman. 
In the early 1970s, Carter continued churning out hits with such songs as "The Feeling Is Right," "Making Love (At The Dark End Of The Street)," and "Patches," which reached number two on the U.S. R&B chart.  "Patches" won a Grammy Award for "Best R&B Song" in 1971.
In 2001, "Slip Away" also had the unique honor of appearing on the soundtracks for the best adapted screenplay nominee "Wonder Boys," and the best original screenplay winner "Almost Famous" at the Academy Awards.
After more than six decades, Carter is still going strong, releasing new records and touring. FAME is honored to be a part of his legacy and to highlight his legendary career. To re-introduce yourself to one of the most dynamic and fruitful periods in the history of Southern Soul, check out Clarence Carter — The FAME Singles Volume One here: https://famestudios.com/product/clarence-carter-the-fame-singles-volume-1/