Muscle Shoals to Celebrate 100th Birthday with
Once-in-a-Lifetime Free Concert at City Hall
Kip Moore, Sara Evans, Candi Staton, The FAME Gang and More to Perform
Diverse Lineup Showcases the Past, Present and Future of Muscle Shoals' Music Legacy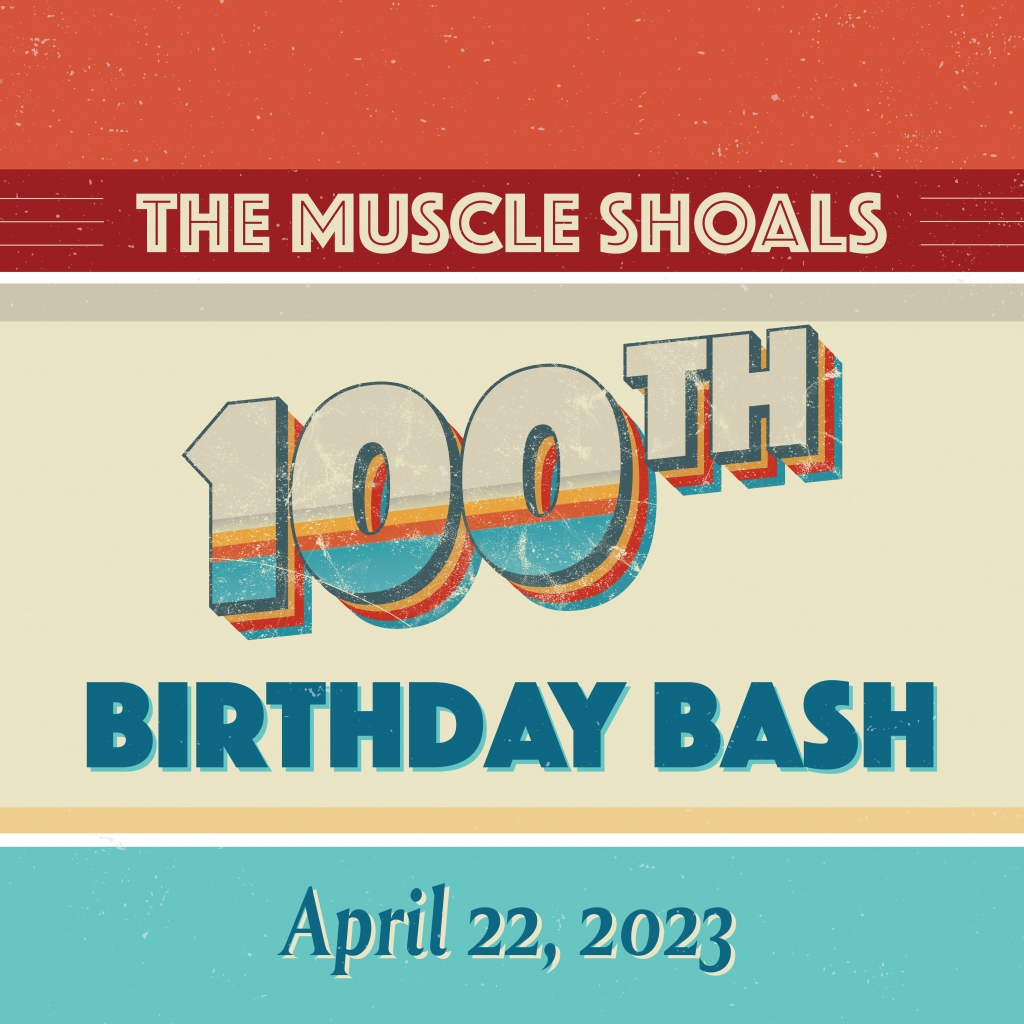 Muscle Shoals, Ala., March 16, 2023 — The City of Muscle Shoals, in collaboration with FAME Recording Studios, Muscle Shoals Music Foundation, Muscle Shoals Music Association, Shoals Chamber of Commerce and Visit the Shoals, has announced an exciting free all-day music event, the Muscle Shoals 100th Birthday Bash, to commemorate the city's 100th anniversary. The event is scheduled for April 22, 2023, and will be held on the lawns of City Hall.
This once-in-a-century musical extravaganza will be headlined by Kip Moore, Sara Evans, and Candi Staton and will showcase some of the best artists, writers and musicians Muscle Shoals has to offer. An incredible lineup of performers will be on hand, with many backed by an all-star band of Muscle Shoals' legendary studio musicians featuring members of the Swampers and FAME Gang, including The Blind Boys of Alabama, Anderson East, A Tribute to The Allman Brothers, Mike Farris, Gary Nichols, Holli Mosely, Peter Levin, Travis Wammack, Lamar Williams Jr., The LeBlanc Family Band and the Outlaw Apostles. Muscle Shoals is the Hit Recording Capital of the World, and the Muscle Shoals sound is globally recognized. The 100th Birthday Bash promises to be a fitting tribute to the city's cultural heritage, bringing together music lovers from all over the region.
"We are thrilled to celebrate our 100th anniversary with this incredible lineup of musicians," said Mayor Mike Lockhart. "This event is a testament to the rich and diverse musical history of our city, and we are excited to bring together the community and share this special day with everyone who loves great music."
Candi Staton's career has spanned over six decades. Her breakthrough came with a series of R&B hits produced by the late Rick Hall of FAME Recording Studios in Muscle Shoals, including the iconic tracks "I'd Rather Be an Old Man's Sweetheart (Than a Young Man's Fool)," "I'm Just a Prisoner (of Your Good Lovin')," and "Stand by Your Man." From there, Staton continued to diversify her sound, achieving success with "Young Hearts Run Free" and as a gospel singer with "You Got the Love" and "Hallelujah Anyway." With her soulful voice and powerful lyrics, Candi Staton has secured her place in music history and remains a beloved and celebrated artist to this day.
Sara Evans' career has been built on her unique interpretation of great songs and her warm, evocative voice, which have produced enduring hits such as "Born to Fly," "A Real Fine Place to Start," "Perfect" and her Muscle Shoals published hit "Saints and Angels," and earned her recognition as the fifth most played female artist on country radio. Her ninth studio album, Copy That, features an eclectic mix of songs that have shaped her life and career, ensuring that Evans remains a force on the road with tour dates criss-crossing the country.
Kip Moore, a Georgia native and genre-blending songsmith, has rocketed to success with his warm, honey-infused growl and deep-feeling lyrics that feature an easy Southern charm and a hint of rock 'n' roll mystery. His five Top 10 country radio singles, including the 3x Platinum Number One "Somethin' 'Bout a Truck," showcase his ability to coax cosmic truth from down-home serenity.
The concert kicks off Saturday, April 22 at 2 p.m. CT and will continue into the night, featuring a variety of musical styles that will showcase the city's cultural tapestry. From soulful gospel to classic rock and blues, there will be music to be enjoyed by everyone.
The Muscle Shoals 100th Birthday Bash is free to the public, and everyone is welcome to attend. More information about the 100th Birthday Bash can be found on the official website (muscleshoals100.com). Attendees can look forward to a family-friendly atmosphere with local food trucks offering up a variety of Muscle Shoals festival fare. Limited parking will be available so arrive early.
For sponsorship and publicity questions, please contact:
Kate Isbell
kisbell@muscleshoalsal.org
(256) 389-2126.
---
About Candi Staton: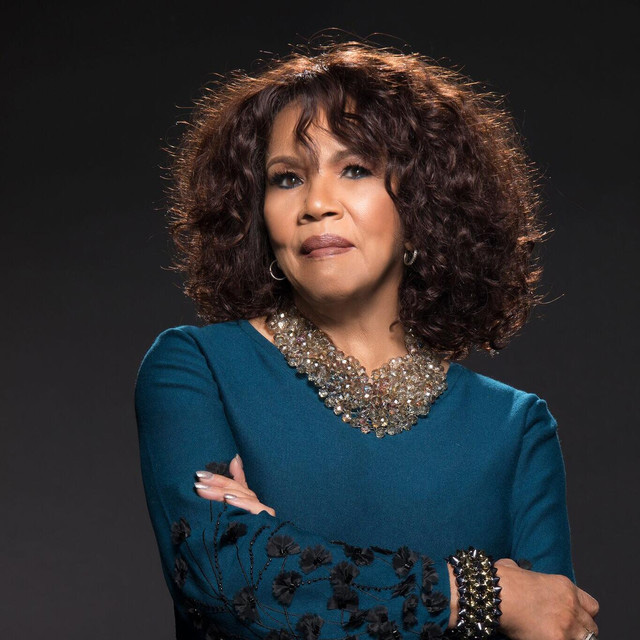 Four-time Grammy nominated soul legend Candi Staton's work has garnered numerous accolades, including induction into the Christian Music Hall of Fame and the Alabama Music Hall of Fame. However, she is most proud of her non-profit organization, A Veil of Silence, which supports victims of domestic violence. Staton continues to perform energetic live shows that showcase her music from every era of her career.
In 2018, she released her 30th album titled Unstoppable. The album celebrates Staton's legacy and showcases her ability to move forward boldly. Unstoppable features contemporary sounds infused with Southern soul and blues from her Alabama roots and is a danceable and upbeat album with ten tracks, including six original songs written or co-written by Staton herself. Staton had her career breakthrough with her R&B hits produced by the late Rick Hall of FAME Studios in Muscle Shoals, including "I'd Rather Be an Old Man's Sweetheart (Than a Young Man's Fool)," "I'm Just a Prisoner (of Your Good Lovin')," and "Stand by Your Man." She also found success as a disco diva with "Young Hearts Run Free" and as a gospel singer with "You Got the Love" and "Hallelujah Anyway."/
For more information visit candi-staton.com
About Sara Evans: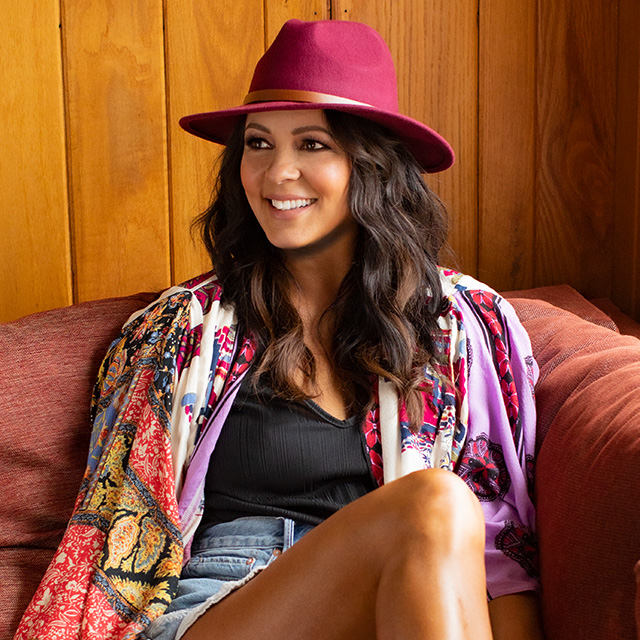 Multi-platinum entertainer SARA EVANS is at the top of her game. As the fifth most-played female artist at country radio in nearly the last two decades — her five No. 1 singles include "No Place That Far," "Suds In The Bucket, "A Real Fine Place To Start," "Born to Fly," and "A Little Bit Stronger," which spent 2 weeks in the top spot and was certified platinum by the R.I.A.A. Sara's "stunning, country voice" (Rolling Stone) has earned her the prestigious Academy of Country Music Top Female vocalist accolade as well as numerous American Music Awards, Billboard Music Awards, Country Music Association, CMT and Grammy Awards nominations. In addition, the CMA awarded Video of the Year honors for her hit chart-topping single, "Born to Fly" from her landmark double-platinum album of the same name. Evans' discography also includes the platinum-selling studio albums Real Fine Place and Restless as well as the gold-certified projects Stronger and No Place That Far.
Sara has continued to forge her bold, creative path with Copy That, which opened at #1 on the iTunes Country chart, released on her own Born To Fly Records on May 15, 2020. The 13-song collection, spanning six decades, showcased Evans' distinctive creative stamp on some of the most iconic songs in country and pop music, songs that have inspired her life and career, as well as shining a spotlight on some little-known gems. Copy That follows her critically acclaimed Words, which debuted at #2 on Billboard's Top Country Albums Chart in 2017. Last year brought album and touring collaborations with her children, Avery and Olivia Barker, for The Barker Family Band.
Sara released her memoir, Born To Fly, on September 8, 2020 through Howard Books, an imprint of Simon & Schuster. Named after her landmark double-platinum album, which celebrated its 20th anniversary this year, Born To Fly finds Evans opening up and sharing stories not only about her career and what it is like living in the spotlight, but about what inspires her and how her faith keeps her strong.
For more information on Sara Evans, visit SaraEvans.com and engage with her on Facebook, Twitter and Instagram.
For press inquiries please contact:
Sara Evans Management + Media Relations
Craig Dunn – craig@onesparkent.com
Nicole Lewis – nicole@onesparkent.com
About Kip Moore: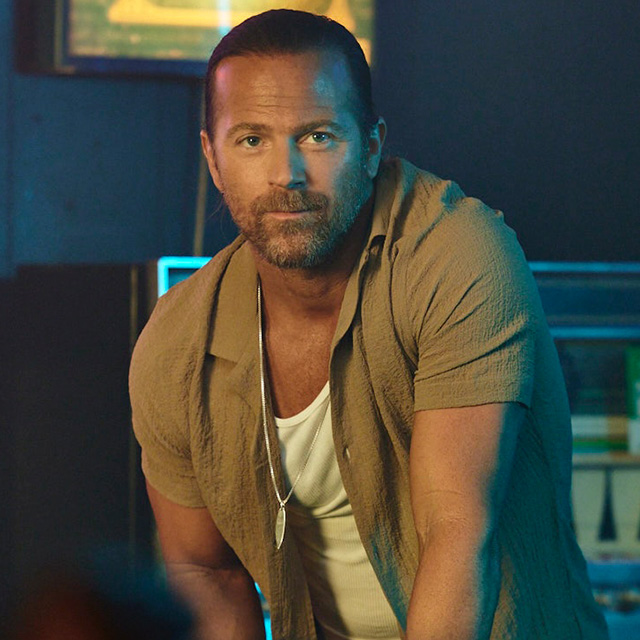 Multi-PLATINUM singer/songwriter Kip Moore just released the title track off his forthcoming fifth studio album DAMN LOVE, available on April 28. Co-written and co-produced by Moore and Jaren Johnston (The Cadillac Three), the thirteen track collection is emotionally raw and thick with epiphany. Moore's DAMN LOVE WORLD TOUR will kick off in Bloomsbury, Aus. on 3/11. Moore is slated to headline shows in Australia, New Zealand, South Africa, The U.K. and Europe, many of which are already sold-out in advance. Known as "one of country's more thoughtful artists" (Billboard), Moore has toured the world earning acclaim and a rabid fanbase as an all-in performer in each setting, consistently selling out headlining shows internationally with huge followings in The U.S, The U.K, Europe, Australia and Canada. Praised by Noisey as "an uncompromising, genre-defying artist firing on all cylinders" Moore has blazed his own trail, with "a bit more Southern rock than traditional country… to be a Kip Moore fan suddenly became a marker of your having a certain refinement in your country-music taste" (Chicago Tribune). Moore first splashed into the mainstream with the double-PLATINUM "Somethin' 'Bout a Truck" in 2012, then followed up with three more best selling No. Ones ("Hey Pretty Girl," "Beer Money" and "More Girls Like You"), a trio of ambitious, critically-praised albums and two gritty EPs that landed Moore on multiple "Best Of" lists. Moore garnered resounding acclaim for his fourth studio album, WILD WORLD. The set, co-written and co-produced by Moore, was spotlighted by critics as "especially vital; occasionally, even rare," (Esquire). For more information visit kipmoore.net, and follow Moore on Twitter, Facebook, Instagram and TikTok.
Lane Craner
THE GREENROOM
321.276.3864 – (c)
www.thegreenroompr.com