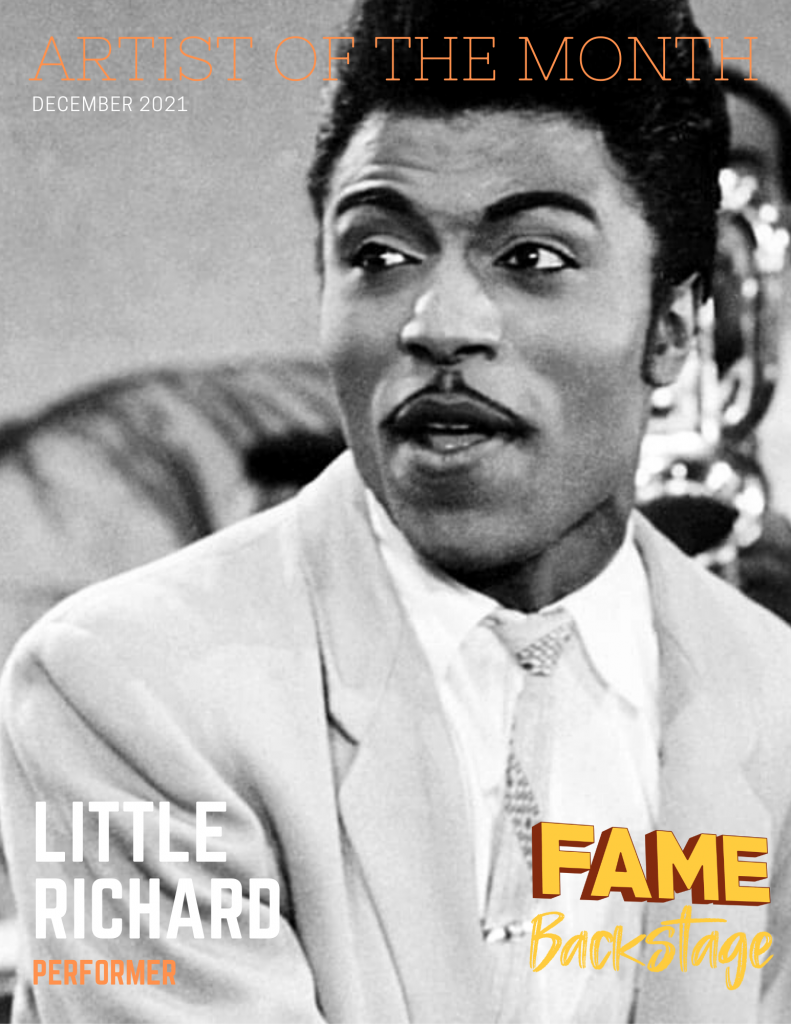 The Innovator. The Originator. The Architect of Rock and Roll.
These are just a few of the names bestowed upon the legendary Richard Wayne Penniman, better known to the world as Little Richard, one of the most influential recording artists in the history of popular music. Few have left a more indelible mark on our culture's fabric than Little Richard. One only needs to listen to The Rolling Stones (who toured with Richard in the early-60s), Jimi Hendrix (who played in Richard's band for a short period) and The Beatles (who also toured on a bill with Richard in the early-60s).
According to Richard, as quoted in his biography, The Life and Times of Little Richard by Charles White, The Beatles's manager, Brian Epstein, told him, "These boys worship you. You're the only famous artist they've ever met. They've never met a famous person in their life. They want their picture taken with you."
Sometimes, however, when we extol an artist for their influence, we can diminish their greatness somewhat by viewing them only in a light shined by others. It is not only because he influenced so many other rock and roll bands that we should remember how great Little Richard's music is — because, in fact, there are so many aspects of his performance style and playing abilities that are still untouched by others — to this day.
Little Richard was born in Macon, Georgia, in 1932, the third of 12 children. Obsessed with music in his early years, he was given his first big break at the age of 14 opening for Sister Rosetta Tharpe at the Macon City Auditorium after hearing him singing her songs prior to a performance.
By 1949, he was performing in minstrel performer Doctor Nubillo's traveling show and was later inspired to don some of the more flamboyant outfits worn by Nubillo — like capes and turbans — that would come to define the signature, electrifying, live performances he would become known at the apex of his career.
After years of touring and performing with little traction, Little Richard scored his first smash hit, "Tutti Frutti" in 1955, continuing to deliver an unprecedented string of hits in the late-50s, including "Long Tall Sally," "Slippin' and Slidin,'" "Ready Teddy," "The Girl Can't Help It," (the title song for the 1956 movie of the same name starring Jane Mansfield) "Rip It Up," and "Lucille," to name only a few.
This record run of hits would come to an abrupt end, however, as in the middle of his 1957 tour with Gene Vincent and Eddie Cochran, Richard announced that he would be leaving popular music behind and following a life in the ministry.
Cutting the tour short and returning to the U.S. ten days earlier than expected, Richard learned that his original flight had crashed into the Pacific Ocean, further cementing his decision to stop performing secular music and he enrolled at Oakwood College in Huntsville, Alabama, to study theology, following a "farewell performance" at the Apollo Theater and a "final" recording session with Specialty Records.
His break from secular music would prove to be short-lived, and Richard embarked on several successful rock and roll tours throughout the sixties — although due to the arrival of the Beatles and other British bands as well as the rise of soul labels such as Motown and Stax Records, Richard's new releases were not well promoted and found little airtime on the radio.
By 1970, three years had passed since the last new material from Little Richard. Wanting to cross over to both black rhythm and blues and white rock audiences, Richards signed with Reprise Records (having turned down offers from other labels, including The Beatles's Apple Records).
Hoping to meld his signature sound with the hit-making power coming out of Muscle Shoals in the early 1970s, Little Richard decided to record his next album, The Rill Thing, at FAME Recording Studios under the direction of Producer Rick Hall.
"I worked with several of my early rock and roll idols who'd had a profound effect on the shape of my musical ideas. Little Richard was one." said Hall (in his autobiography, "The Man From Muscle Shoals.") "After Little Richard visited FAME, he made Muscle Shoals a part of his musical identity. A number of my best studio musicians, including guitarist Travis Wammack and bassist Jesse Boyce, later joined Richard's road band and toured the world."
Although The Rill Thing was not the commercial success Richard was hoping for, the album received near unanimous critical acclaim and delivered Richard his last Billboard Hot 100 hit, Greenwood, Mississippi, written by Travis Wammack and Albert Lowe Jr. Billboard Magazine described the album as a "stomping, swinging, soulful leap backwards in the rock 'n' rolling '50's with the Muscle Shoals gang" and Joel Selvin of Rolling Stone considered the album "a major artistic triumph for Little Richard" that "faithfully exhibits Richard's maturity as an artist both through the selection of material and the contemporary instrumental setting".
Little Richard continued to tour and record throughout his life and, in 1986, was a member of the first group of inductees into the Rock and Roll Hall of Fame along with Buddy Holly, Chuck Berry, Elvis Presley, Fats Domino, James Brown, Jerry Lee Lewis, Ray Charles, Sam Cooke, and the Everly Brothers.
On May 9, 2020, Richard died at the age of 87 at his home in Tullahoma, Tennessee after a long illness.
FAME is honored to have played a part in the extraordinary career of a truly original and singular performer. While Little Richard would have always reached the heights of Rock n' Roll supremacy, FAME wouldn't have been the same without his ground-breaking music and style.
A wop bop a loo bop a lop bam boom