"Aretha Franklin was one of the most phenomenal recording artists I have ever met, and in a short twenty-four hour period in my FAME Recording Studio in Muscle Shoals, Alabama, she was to change my musical life forever." — Rick Hall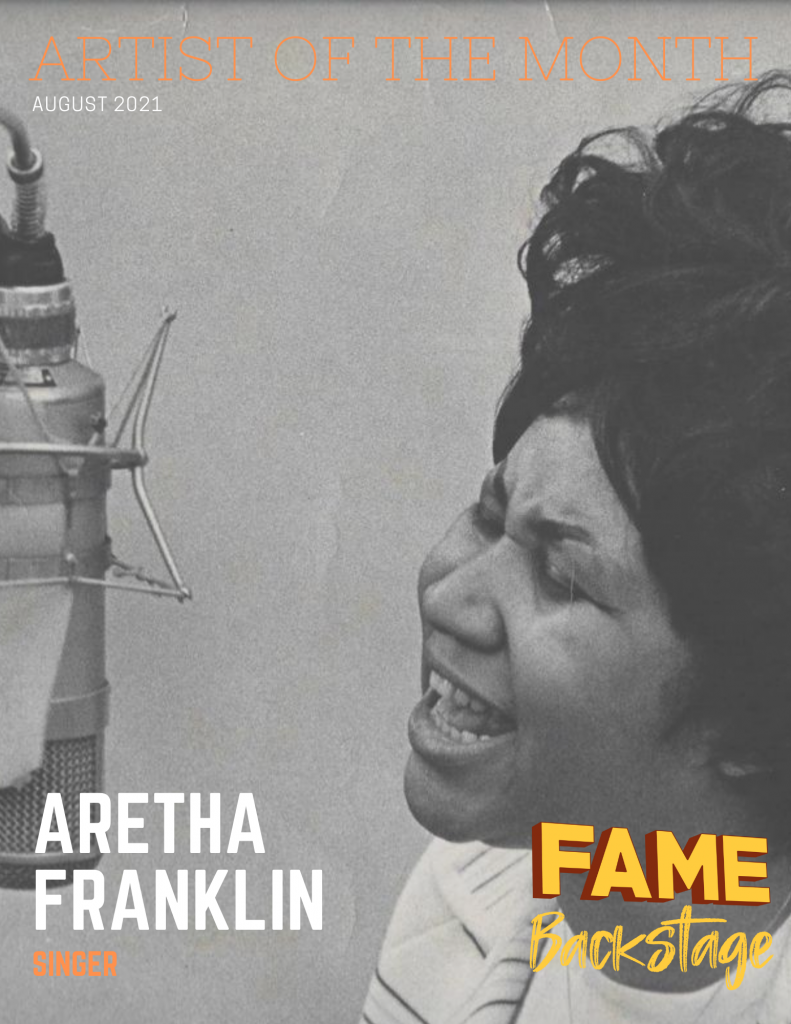 It's hard to fathom today, but there was a time when Aretha Franklin couldn't buy a hit record. In 1966, after recording nine albums of feckless, light jazz, pop standards without a hit, she was released from her contract with Columbia Records and, at the age of 25, was at a crossroads in her career. That would all change in one electrically-charged, tension-filled, magical recording session on January 24, 1967.
Although she had yet to make her mark on popular music, Atlantic Records co-founder Jerry Wexler knew she had a voice and a once-in-a-lifetime talent that could transcend the musical boundaries that had been placed on her. She just needed the right songs and the right sound. She would find those songs and that sound in Muscle Shoals, Alabama.
Wexler had signed Franklin in November of 1966 and wanted to pair Aretha with the funky sound that was coming out of FAME Recording Studios, the sound and feel that was producing hit records for Jimmy Hughes and Wilson Pickett. On a mild January day in 1967, Wexler would get the sound he was looking for…and more.
As told by FAME founder Rick Hall in his memoir The Man From Muscle Shoals, "At around ten o'clock that morning, Aretha walked into the studio, then casually walked over to the baby-grand piano that sat in a corner of the studio in front of the large control room glass window, and sat down to do what she came to FAME to do – to cut a hit record and create her career on Atlantic."
The session included a lineup of some of the best musicians Muscle Shoals had to offer: Roger Hawkins on drums, Tommy Cogbill on bass, Jimmy Johnson on rhythm guitar, Chips Moman on lead guitar, Charlie Chalmers and Ed Logan on saxophones, Ken Laxton on trumpet, David Hood on trombone, Spooner Oldham on electric piano, with Rick Hall engineering.
The first track they set out to record was "I Never Loved a Man (The Way That I Love You)," a waltzy ballad that, according to Hall, needed a little something special to take off. That something special was provided by the great Spooner Oldham. As Hall recalled in TMFMS:
"We were looking for that special groove or hook that would set the record apart from the ordinary and it wasn't long before Spooner Oldham filled that need. He started playing a funky, soulful blues riff on the Wurlitzer electric piano that set the mood for "I Never Loved A Man" – and became a signature piano blues riff forever
Like a Stradivarius violin, Wurlitzer pianos only mellow with age, and I still have two of them in my FAME Studios today, the one used on Aretha's session and another one.
As soon as he hit it, everything about that track started coming together. The combination of Aretha playing her gospel-sounding acoustic piano fill lines and Spooner's bluesy riff on the Wurlitzer glued the whole rhythm track together and set the tone for Aretha to belt out, "You're a no good heartbreaker, you're a liar, and you're a cheat …."
By the end of the day, Franklin would have the A and B sides of a number one record: "I Never Loved a Man (The Way That I Love You)/ Do Right Woman, Do Right Man".
Over 54 years on, the story of the tumultuous session that birthed those hits has morphed, distorted, and expanded into legend. To hear Rick Hall tell it, check out his aforementioned memoir, or see it depicted on the big screen in the upcoming biopic RESPECT, coming to theaters on August 13, 2021.
Although Aretha Franklin would never record in FAME Studios again after that historic session, we feel honored that our stories are forever intertwined. Aretha, of course, would go on to become one of the greatest singers who ever recorded and FAME continues to make hit records to this day. However, neither would be the same after that magical day in January.
Thank you, Aretha. For the music, for the soul, and for the memories. Thank you.