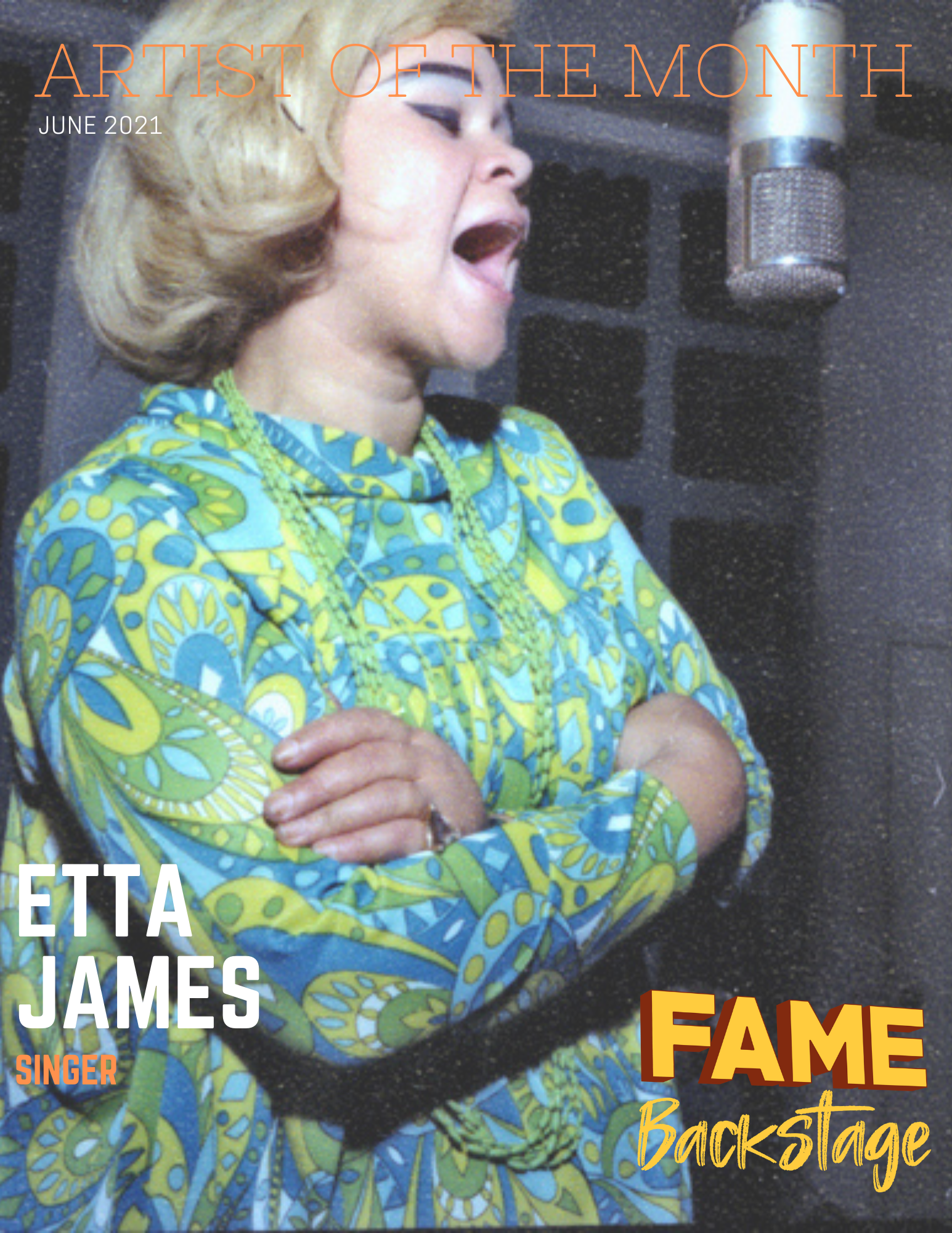 "When I sing for myself, I probably sing for anyone who has any kind of hurt, any kind of bad feelings, good feelings, ups and downs, highs and lows, that kind of thing." — Etta James
That voice.
Powerful. Assured. In control of every phrase and note. 
Etta James's Tell Mama is a tour-de-force that showcases the swagger and poised sensuality that became the hallmarks of her Rock-and-Roll Hall of Fame career. It has been said that you could hear her whole life in her voice.
And, yet, when Etta James first walked into FAME Recording Studios on a sultry August day in 1967, the 29-year-old singer — and those around her — had little reason to believe she was at the top of her game. Fighting a heroin addiction, the years prior to 1967 had found her forging prescriptions, bouncing checks, and stealing from friends to finance her habit. Jame's career was suffering and something needed to change.
James had been brought down to Muscle Shoals at the encouragement of Leonard Chess, the co-founder of Chess Records, who had produced or co-produced five of her six previous albums for Chess subsidiary labels Argo and Cadet, beginning with 1960's At Last!. Chess believed that recording at FAME would remove her from the big city temptations that had been plaguing her life. He also believed that working with acclaimed producer Rick Hall would inject the same hit-making, "Muscle Shoals Sound," magic that he had previously delivered for artists such as Clarence Carter, Aretha Franklin, and Wilson Pickett. 
James would also be backed by one of the great rhythm sections of all-time: The Swampers, featuring Jimmy Ray Johnson and Albert "Junior" Lowe on guitars; Roger Hawkins on drums; Barry Beckett and Spooner Oldham on keyboards; and David Hood on bass. The sessions also included a brass section featuring Gene "Bowlegs" Miller on trumpet; James Mitchell and Aaron Varnell on sax; and Floyd Newman on baritone sax. 
The combination of Etta James and this once-in-a-lifetime collection of musicians was electric.
Tell Mama kicks off with the title track, a song Hall had recorded previously in 1966 with Clarence Carter (as "Tell Daddy"). Like Aretha Franklin's "Respect" and Jimi Hendrix's "All Along The Watchtower," Etta James makes the song her own and her raw, emotional performance sets a very high bar for an album that consistently raises the bar. "Tell Mama" was released as a single in October of 1967, and was a Billboard R&B Top 10 hit.
The album's second track, "I'd Rather Go Blind," is another instant blues/soul classic that has since been covered by an eclectic range of artists, including B.B. King, Paul Weller, Rod Stewart, and Beyoncé. Legend has it that when Leonard Chess heard the song for the first time, he had to leave the room in tears.
Speaking to al.com in 2018, Grammy Award-winning, singer-songwriter Jason Isbell had this to say about Rick Hall's production on the record: 
"He served the song. Rick understood that what really matters is: How good is this song? And what can we do to let everybody know how good this song is? But I think the heart of it, what really made "I'd Rather Go Blind" stand up and hold up and sound current was the fact that a great song never sounds dated. And Rick knew that."
At just under thirty minutes, there isn't a wasted moment in the 12 songs that make up Tell Mama. 
Sadly, James would continue to struggle with her addictions for years before finally overcoming them. In 1978, she opened for the Rolling Stones in support of the Stones's Some Girls album. Keith Richards would later write about his love for James in his 2010 memoir "Life":
"Another great singer and a girl after my own heart — as well as my bride in a rock-and-roll "marriage" — is Etta James. She'd been making records from the early '50s, when she was a doo-wop singer. She's expanded into every range since then … Now, Etta had been a junkie. So we found reciprocation almost immediately … It takes one look in the eye for one to know another. Incredibly strong, Etta, with a voice that could take you to hell or take you to heaven. And we hung in a dressing room, and like all ex-junkies, we talked about the junk. And why did we do this, the usual soul-searching. This culminated in a backstage wedding, which in show business terms is like, you get married but you're not really married. You exchange vows and stuff, on the top of the backstage stairs. And she gave me a ring, I gave her a ring, and actually that's where I decided her name's Etta Richards. She'll know what I mean."
Etta James released more than 20 albums in the course of her five-decade career, won six Grammy awards, and was voted into the Rock'n'Roll Hall of Fame in 1993. The FAME family will always feel blessed to be a part of her legend. To hear select tracks off Tell Mama and over six-and-a-half hours of FAME Recording Studios classics, go to our FAME Studios and Publishing early years playlist here on Spotify.