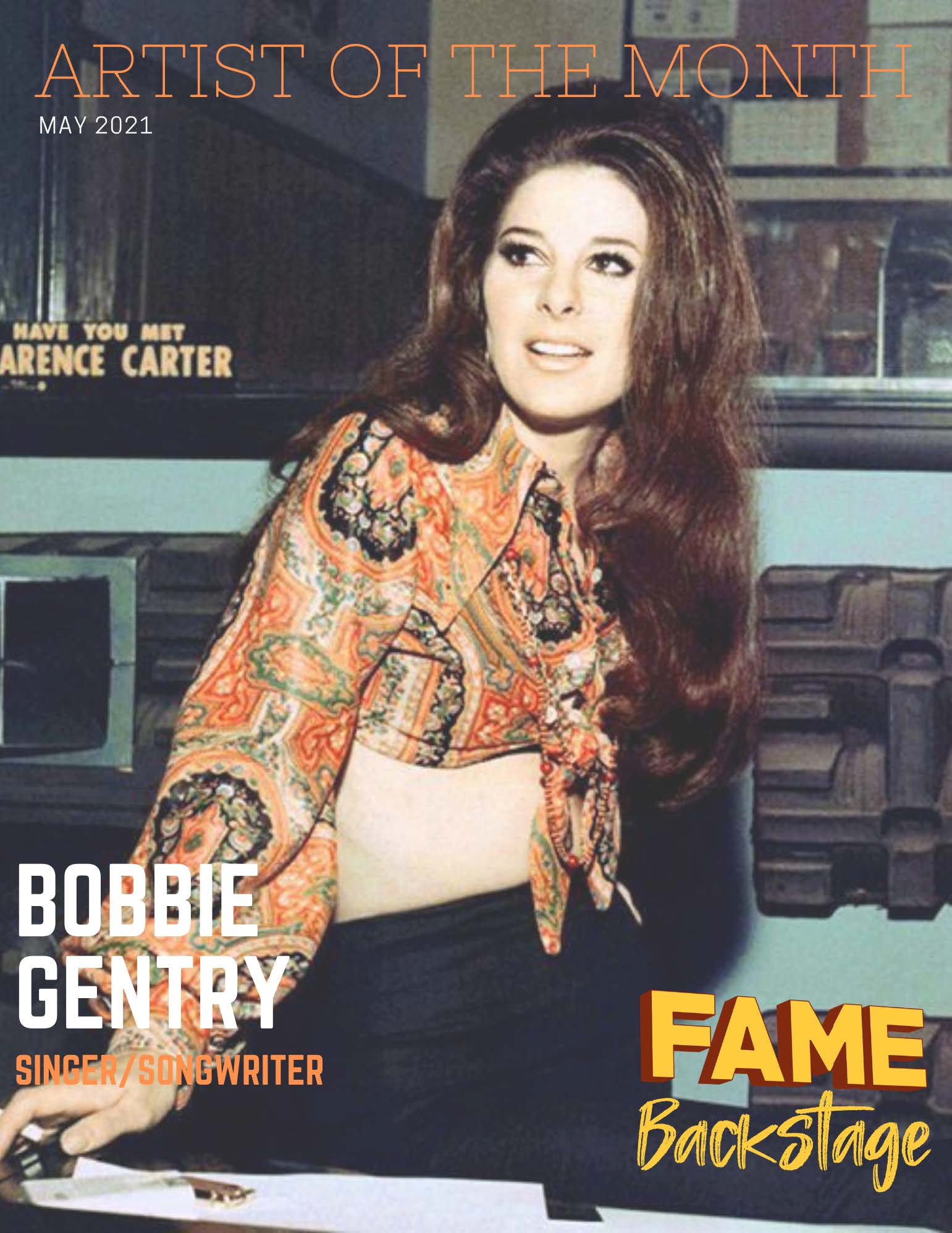 "To me, producing 'Fancy' was like producing a movie score. I had always wanted to produce a record that would paint a picture in your mind."
— Rick Hall
There are times in history when things align perfectly and magic is produced from situations that seem less than conducive to the creation of genre-defining art. When Bobbie Gentry walked into FAME Recording Studios, in 1969, to work for the first time with FAME owner and producer Rick Hall, her career was seemingly at a precipice. Her debut album, Ode To Billie Joe, had rocketed to the top of the Billboard charts in 1967 (knocking The Beatles' Sgt. Pepper's Lonely Hearts Club Band from the number one spot) on the back of the album's eponymous single, which was the number one song on the Billboard charts for four weeks and ranked as the number three song of 1967 behind Lulu's "To Sir With Love," and The Box Tops' "The Letter." Gentry also garnered the 1967 Grammy Award for Most Promising Female Vocalist. 
Her second album, the avant-garde concept album centered around contemporary life in the Deep South, 1968's The Delta Sweete, received positive reviews, but failed to crack the Billboard Top 100 — peaking at 132. Gentry released two more albums in 1968, Local Gentry and an album of duets with Glen Campbell, Bobbie Gentry and Glen Campbell, which was certified Gold and earned Gentry and Campbell the Academy of Country Music award for Album of the Year.
In 1969, she released her fifth studio album, Touch 'Em With Love, which included only two songs written by Gentry and only reached number 164 on the Billboard 200. 
Working with Rick Hall in Muscle Shoals offered Gentry a chance to recalibrate. Although Fancy includes only one track penned by Gentry (the title track), the songs on the album are a tour-de-force return to the assertive and powerful narrative songs that are the hallmark of her talent and the partnership with Hall seemed to be a match made in recording studio Heaven.
As Hall later recalled, "The first time I heard Ode to Billie Joe, I was driving past the studio, and I almost ran my car into a telephone pole! I was so amazed! Her story was my story. That's how I grew up. "Bale the hay. Pass the biscuits," you know? There were so many Southern things that she did. I felt in my heart that if I ever met her, we'd hit it off. I offered to produce her. We had dinner together, and we did hit it off. We had a great time together. She was one of my very favorites."
One of the many things that set Bobbie Gentry apart was her insistence on success on her own terms, perhaps best put by writer Tara Murtha her book for the series "33 ⅓" from Bloomsbury Press, Ode to Billie Joe, wherein she describes Gentry as "…a remarkable businesswoman, and a talented multi-instrumentalist artist. She was ahead of her time in a male-dominated industry in an era when sex appeal helped move product, but could also be a liability for a woman who wanted to conduct her own business. Women wanted me to know that she went out of her way to help other women come up in the industry."
Fancy is a feminist epic which has only grown in stature over the years. Gentry's unmatched talent (she also painted the album's cover) combined with Rick Hall's production, and choice backing contributions from The FAME Gang, produced a seminal album that will continue to inspire multiple generations. FAME is honored to have worked with the one-and-only Bobbie Gentry and is proud to consider her family. We're excited to put Fancy on heavy rotation and celebrate one of the true greats for May's FAME Backstage Artist of the Month.