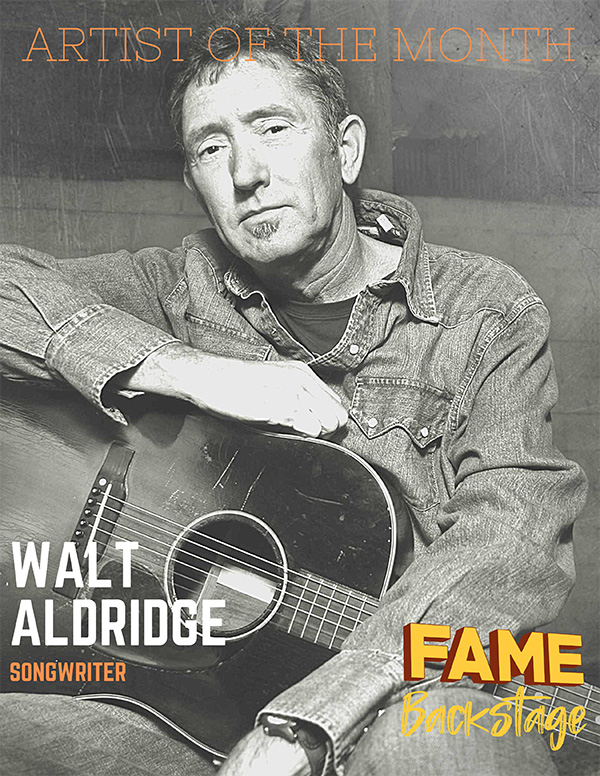 There were times in the 80's and 90's when it seemed as if the only thing keeping Muscle Shoals music alive was some amazing songwriters and FAME's country productions including Shenandoah, Jerry Reed, Larry Gatlin, Terri Gibbs, and The Shooters to name a few.
Walt Aldridge was the most successful of these songwriters/Producers. He spent close to 20 years with Fame.
Walter has been the recipient of over 20 gold and platinum records; 7 #1 records; has had 56 top-40 songs on the Billboard Charts and has twice been named in their top 10 writers of the year. Walt has also had two songs of the year.
He also wrote and produced Heartland's #1 record "I Loved Her First".
Here is a hidden gem from Walt's catalog with Rick Hall Music Publishing: "A Little of You" performed and produced by Walt. FAME is very proud of our long business and personal relationship with Walt and the many successes we've had together. Truth be known, we might not still be here if not for his songwriting talents.
Thanks for Everything, Walt!! Much Love to you!
Click here to listen to Walt Aldridge's "A Little of You"
Check out 12 Walt Alridge classics on this Greatest Demo Hits Playlist